2195 South Garfield Ave
Monterey Park, CA 91754
323-726-1787
Google map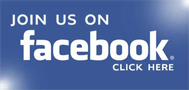 Taihei restaurant and sushi bar was established in Monterey Park in 1983.
Our fresh fish selection is hand picked daily from multiple Los Angeles vendors who receive daily shipments of fresh fish from around the world as well as from domestic sources.
In addition to the sushi bar, our kitchen also serves Japanese comfort foods including udon, donburi, tempura, broiled fish, teriyaki, sukiyaki, and nabemono.